These are the healthcare professionals who are specialized in restoring function, relieving pain and improving mobility in those patients who are suffering diseases that limit their physical motion. They are also helpful in relieving pain and facilitating healing in the injured patients.
Ideally, they play a crucial role in promoting and maintaining health and the overall fitness. Apart from treating patients, they have other wellness programs that enable the patients to live more active lifestyles and healthier. Some of these professionals prefer private practices while others are associated with clinics, healthcare institutes, and hospitals.
Being a dynamic profession therapists are required to possess certain qualities and to maintain a good conduct for them to be successful in this field. For instance, they are supposed to be knowledgeable, patient, compassionate and credible.
Knowledgeable
A good therapist should be equipped with the relevant knowledge required for diagnosing and treating patients. This will enable him or her to come up with effective solutions to the different types of ailments as well as restoring their function. In addition to this, he or she should be updated with the ever-changing patterns in this field. These trends should be adopted in the daily practice.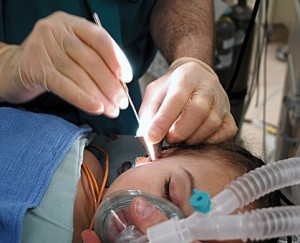 Patient
You should remember that patients are different. You will find some of whom are very cooperative while others are not. For instance, some are difficult to deal with as they might not follow your instructions. Your patience while dealing with such patients should be reflected well. Patience is very crucial in these cases.
Humble
Apart from being realistic with your patients, you are supposed to be very humble when communicating with them. Having a reverential, submissive and modest attitude will give your patients the much-needed confidence during the recovery process.
Experience
On average physical therapy, administrators are required to have a working experience of at least three years. Most of the effective PTs are known for having lots of experience.
Members of professional bodies
Many professional associations are associated with physical therapy. Their main objective is promoting physical therapy. They associations are known for offering opportunities for collaboration, networking as well as providing professional education and resources. They also promote evidence-based practice. It is therefore important to ensure that you are working with a professional who is amber of thee groups.…